Aktuelle Garantiekurse der CONET Academy
In den kommenden Wochen und Monaten bietet die CONET Academy wieder mehrere garantiert stattfindende aktuelle Garantiekurse an.
MOC 20409 – Server Virtualization with Windows Server Hyper-V and System Center ab dem 06.10.2014 in Hennef

Special Package CSP 20246f – MCSE: Private Cloud inkl. Prüfungen und Surface RT mit den Kursen MOC 20246 und MOC 20247 ab dem 03.11.2014 in Hennef
Zur Anmeldung Special Package MCSE

MOC 20412 – Configuring Advanced Windows Server 2012 Services ab dem 08.09.2014 in Hennef
Anmerkung der Redaktion: Es handelt sich um vergangene Veranstaltungen. Eine Übersicht unserer kostenfreien Webinare finden Sie hier.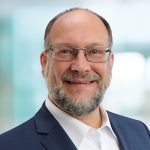 Simon Vieth ist der Pressesprecher bei CONET. Ursprünglich Historiker und freier Redakteur, wechselte er schon vor fast 20 Jahren die Schreibtischseite und kümmert sich derzeit im Schwerpunkt um die Öffentlichkeitsarbeit und die Social-Media-Auftritte bei CONET.