Donations instead of presents for
customers

CONET donates 5.000 Euro to the Children's and Youth Foundation Hennef.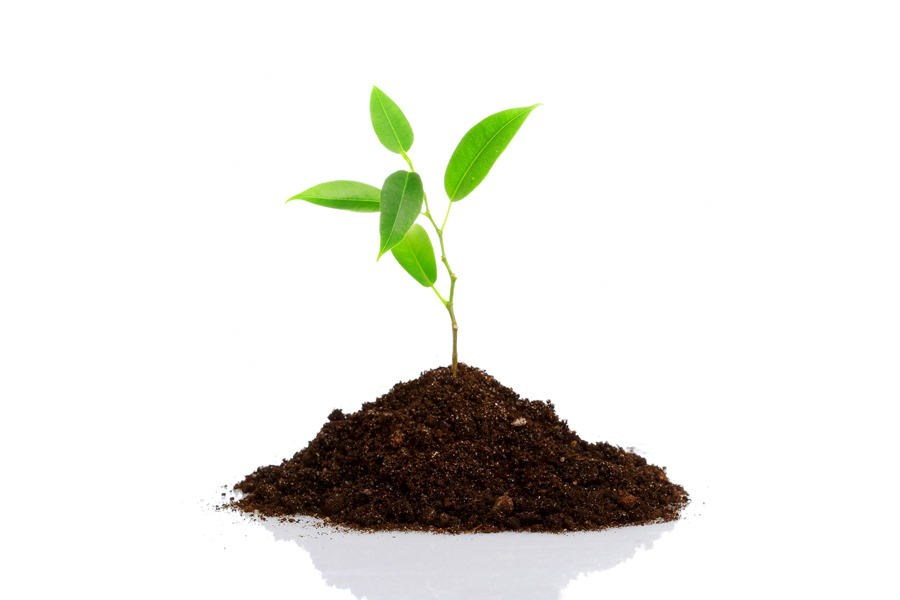 Hennef, 3rd Decembre 2015. Childhood and youth are of a central importance as formative stages of the human character and the individual development. Inequalities or disadvantages during this early period can later hardly be caught up again.
The Kinder- und Jugendstiftung Hennef has set itself the goal to offer all children of the town of Hennef the same starting opportunities and an optimum promotion. This year, CONET supports the civic commitment of the "KIJU" in the therapeutic early assistance and in reading mentor projects at its headquarters in Hennef with 5.000 Euro.
"Often a specific promotion is vital for the children's development and their successful future", declares CONET CEO Ulrich Wantia. "With our donation, we wish to provide a part of the necessary assistance."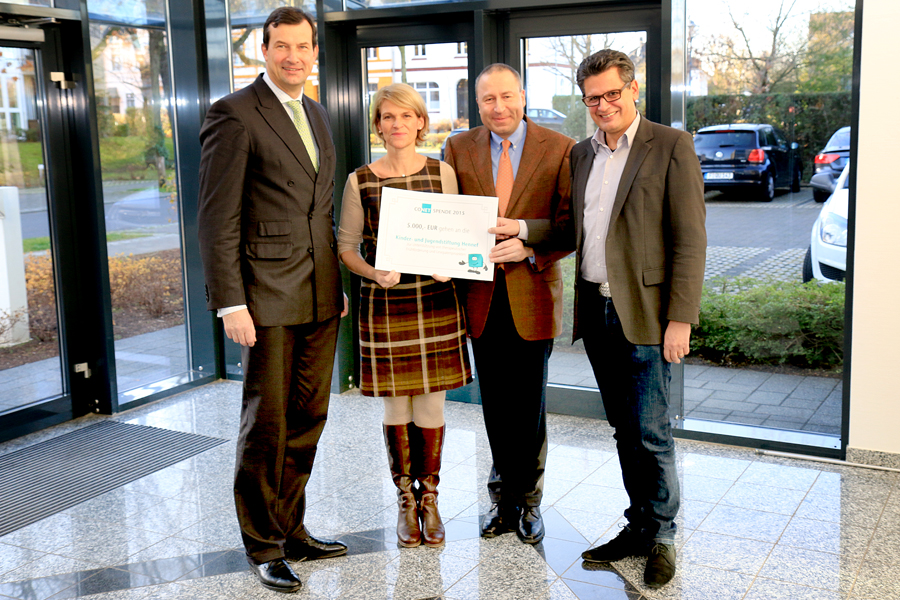 Image: CONET CEO Ulrich Wantia, Managing Director of the Children's and Youth Foundation Ursula Yogeshwar, Chairman of the Foundation Dr. Wilhelm Thiele and mayor of Hennef Klaus Pipke
"The administrational and organisational work in our foundation is being done by our members voluntarily and without payment ", emphasises the Chairman of the Foundation and leading paediatrician in Hennef, Dr. Wilhelm Thiele. "The entire donation will be spent for the fees for the specialist therapists who will be appointed to the kindergartens upon our request and the procurement of learning aids."
Currently, the KIJU is highly committed to the health care and the primary care for the refugees living in Hennef. A part of this donation shall be used for this cause, concretely for vaccinations or the replacement costs for lost or damaged glasses which are currently not covered by the official preliminary reception centres.
This monetary donation complements diverse material donations in form of computer equipment like laptops and monitors at schools in CONET's own region.
Recommended Links
About CONET
"Success. Our passion." CONET has been a reliable and highly competent IT partner for SAP, Infrastructure, Communications, Software and Consulting with the focus on Cyber Security, Cloud, Mobility and Big Data since 1987. According to the latest surveys by leading German IT publication Computerwoche, CONET ranks among the best medium-sized German IT systems and consulting companies. Customers from industry and commerce, the public as well as defense and security sectors alike value CONET's commitment to quality and success. CONET product solutions for Critical Control Room Communications, Collaboration and Business Process Management are in use worldwide. CONET currently employs more than 400 business and IT specialists at eight locations throughout Germany and Austria.
Please direct any enquiries to:

CONET Technologies AG
Simon Vieth, Press Officer
Humperdinckstraße 1
53773 Hennef
Germany
Phone: +49 2242 939-246
Fax: +49 2242 939-333
E-mail: presse@conet.de