NATO Agency and Indonesian Army Pay Visit to CONET
CONET presented modern IT concepts and solutions for Computer-Aided Testing, Enterprise Business Applications, Cyber Defence and Future Mission Networks.
Services and solutions for armed forces and public security took center stage when CONET presented its portfolio to high-ranking visitors at CONET's corporate headquarters in Hennef last Friday.
NATO Communications and Information Agency (NCI Agency)
In the morning, the General Manager of NATO Communications and Information Agency (NCIA), Major General (ret.) Koen Gijsbers, visited CONET together with Agency Director Acquisition Peter Scaruppe and additional agency officials.
NCI Agency connects forces, NATO and nations in the joint use of integrated communications and information systems and services, offering NATO-wide IT services and state-of-the-art solutions for C4ISR (i.e. "Command, Control, Communications, Computers, Intelligence, Surveillance and Reconnaissance").
In doing so, NCI Agency makes use of industry-proven standards and supports their adaption to the requirements of armed forces in all respects: From analyses and design as well as test scenarios and development all the way to operation and maintenance for both exercises and missions.
In course of its NATO CI Agency Innovation Tour, the agency officials visited a small number of selected companies working in defence and public security in order to get first-hand experience of new solutions and technology. At CONET, General Manager Gijsbers and his management staff concentrated on taking a close personal look at IT Modernization, Enterprise Business Applications, Cyber Defence and Future Mission Networks.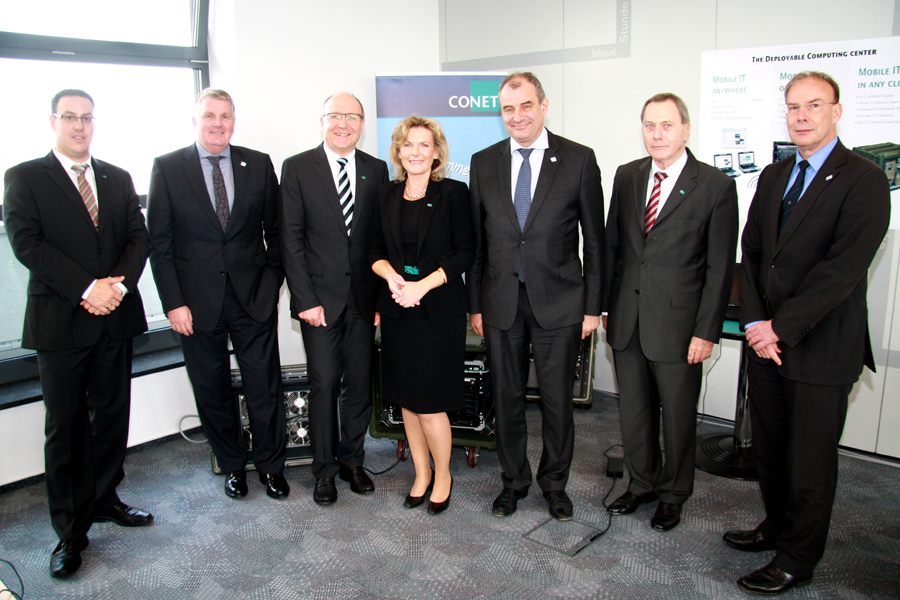 "The ever increasing demands in current and future missions as well as the accelerated development cycles, especially in information technology, make the use of industry-proven solutions and systems by national forces and multi-national alliances imperative", explains Anke Höfer, Managing Director at CONET Solutions GmbH. "But of course, special adjustments to mission requirements, for example in functionality and security will be necessary for an effective use. Being a long-standing partner of Bundeswehr, CONET understands the consulting, development, expansion and integration of established technology and solutions as key tasks in order to allow defense and public security forces to best use technology and solutions in fulfilling their mission objectives."
Indonesian Commander's Inspection
In the afternoon, CONET welcomed a delegation consisting of 16 visitors from Indonesia. In course of a kind of "Inspection Tour", the Personal Assistant to the Chief of the Indonesian Army, Major General Subagio, the Head of the Psychological Service of the Indonesian Army, Brigadier General Sumitra as well as the Indonesian Defence Attache in Berlin, Colonel Samsul Rizal, visited the Hennef-based CONET headquarters together with additional army staff.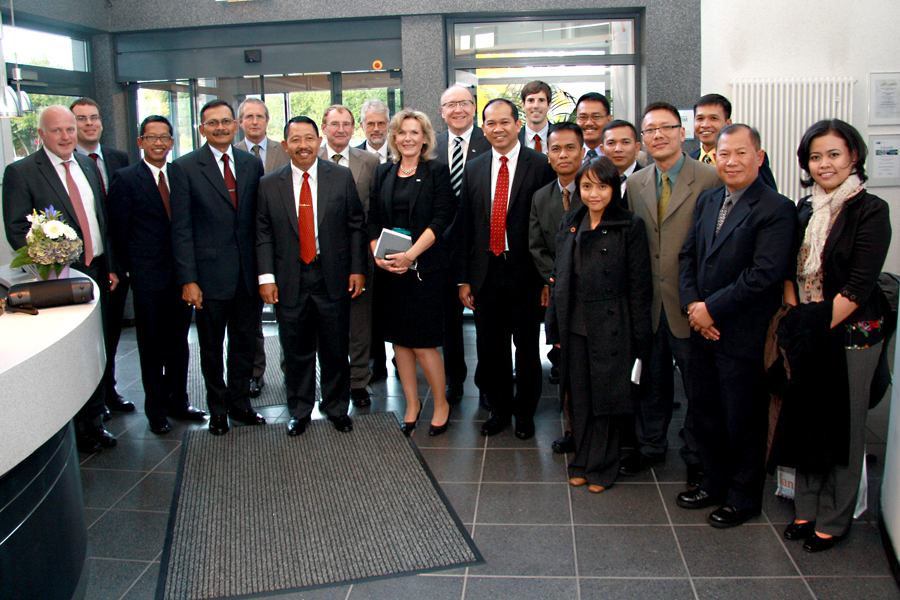 The presentations to the Indonesian Army delegation centered on a system for Computer-Aided Testing, abbreviated as CAT. CAT makes use of modern automated testing technology for psychodiagnostics by supporting the running of various psychological testing procedures and is currently in use at the German Armed Forces Bundeswehr, the Swiss Army, the German National Aeronautics and Space Research Centre (Deutsches Zentrum für Luft- und Raumfahrt – DLR) and the German Federal Employment Agency (Bundesagentur für Arbeit - BA).
The CAT system has originally been developed on initiative of the Psychological Service of Bundeswehr and is still constantly optimized and adjusted to changed requirements and new findings in the field of psychological diagnosis. The technical development lies in the hands of CONET Solutions GmbH.
After the Indonesian Army had already expressed interest in the system late last year, they decided to use CAT for their psychological testing and to have it customized and localized according to their special needs in 2013. The army's delegation now took the chance of visiting CONET in course of their German tour in order to get a close and personal look at the overall system functionality, the progress of the project and the current status of individual work packages.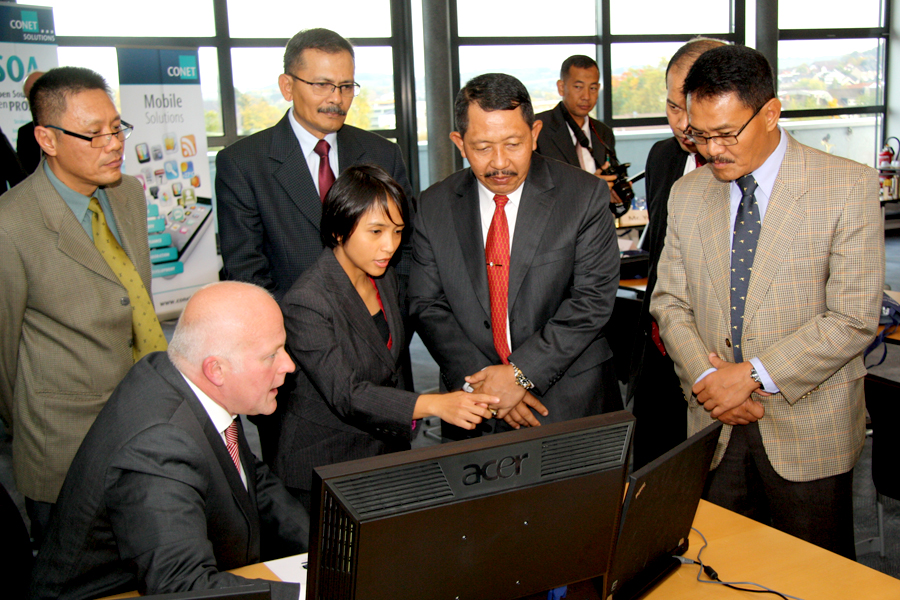 "International projects and a cooperation like this quite naturally generate a lot of interest in Indonesia", Anke Höfer states. "But even so, the chance to present our progress and our capabilities personally to the generals and their staff in charge is a rare and valued privilege. Therefore we are very thankful for their visit and are looking forward to our successful future cooperation."
Recommended Links:
About CONET
"Success. Our passion." CONET has been a reliable and highly competent IT partner for SAP, Infrastructure, Communications, Software and Consulting with the focus on Cyber Security, Cloud, Mobility and Big Data since 1987. According to the latest surveys by leading German IT publication Computerwoche, CONET ranks among the best medium-sized German IT systems and consulting companies. Customers from industry and commerce, the public as well as defense and security sectors alike value CONET's commitment to quality and success. CONET product solutions for Critical Control Room Communications, Collaboration and Business Process Management are in use worldwide. CONET currently employs more than 400 business and IT specialists at eight locations throughout Germany and Austria.
Please direct any enquiries to:

CONET Technologies AG
Simon Vieth, Press Officer
Humperdinckstraße 1
53773 Hennef
Germany
Phone: +49 2242 939-246
Fax: +49 2242 939-333
E-mail: presse@conet.de