City of Bochum Relies on CONET Know-how Once Again
IT specialists from Hennef realize redesign and introduce additional functions such as RSS feed as well as the new blog "Bochum Weather"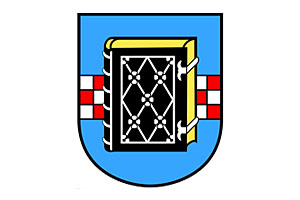 Hennef, March 10, 2011. The City of Bochum again relies on CONET know-how for the relaunch of its internet presence. Besides the conceptual revision of the web site layout structure, the science and service metropolis offers its citizens the service to subscribe to RSS feeds in order to get the most important news from the city. Moreover, the Hennef IT system and consulting house integrated the blog "Bochum Weather", which is provided by Meteomedia GmbH.
"Our priority was to optimize our web site structure in order to improve the clarity of the complete internet presence. We simplified the news page and pooled all information on the welcome page. Thus, the citizens of Bochum have an optimal overview of all current information," explains Ralph Leitmann, Deputy Director of the Bochum Press and Information Offices.
The technical basis forms the CREATOR (you@web Content Manager) of the product family CONET Media Suite. The product, developed by CONET, has the paramount goal of making the administration and maintenance of Internet and intranet solutions as simple as possible. The Content Manager thus guarantees economic operation of even large-volume web sites. CREATOR is flexible and scalable enough itself as standard software to be adaptable to specific customer requirements.
About CONET
"Success. Our passion." CONET has been a reliable and highly competent IT partner for SAP, Infrastructure, Communications, Software and Consulting with the focus on Cyber Security, Cloud, Mobility and Big Data since 1987. According to the latest surveys by leading German IT publication Computerwoche, CONET ranks among the best medium-sized German IT systems and consulting companies. Customers from industry and commerce, the public as well as defense and security sectors alike value CONET's commitment to quality and success. CONET product solutions for Critical Control Room Communications, Collaboration and Business Process Management are in use worldwide. CONET currently employs more than 400 business and IT specialists at eight locations throughout Germany and Austria.
Please direct any enquiries to:

CONET Technologies AG
Simon Vieth, Press Officer
Humperdinckstraße 1
53773 Hennef
Germany
Phone: +49 2242 939-246
Fax: +49 2242 939-333
E-mail: presse@conet.de