"Shareconomy" is keynote theme for CeBIT 2013
As a successfully growing group of companies and IT and consulting house, CONET is present at the leading trade fair of our economic sector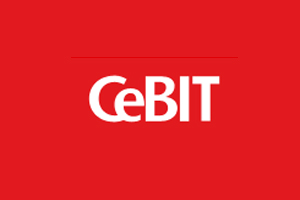 With the words of the organizers: After "Cloud Technology" in 2011 and "Managing Trust" in 2012, "Shareconomy" is the keynote theme for CeBIT 2013. Cloud-based applications are clearly on the rise, and have now earned user trust. As the world's most important event for the digital economy, CeBIT will spotlight this sweeping trend that emphasizes sharing knowledge, resources and experience to create new forms of collaboration.
When CeBIT 2013 opens its doors from March 5 to 9 at Hannover Fair, CONET will be also joining this event.
We are looking forward to meeting you there!
Output and document management solutions offered by CONET include:
IT tools for a rule-based and compliant document creation (CONET OfficeBridge)
Identity management, document management, data security and archiving applications
Templates and supplementary solutions for MS SharePoint
Customer and supplier relationship management
Business process management and process portal solutions
Secure communications solutions and collaboration platforms
On first glance, all these relatively basic tasks do not seem to take top priority on the list of issues mentioned for modern IT support. But more often than not, expecially these basic tasks and processes will offer the highest potential for optimization and increasing efficiency, because they are among the most common as well as most critical processes in customer, supplier and partner management contacts.
Meet CONET in the BITKOM ECM Solutions Park (booth A20, hall 3) and as preferred partner of EASY SOFTWARE AG (booth H16, hall 3).
Don't pass on the chance to tap the full potential of output and document management optimization. Talk to us about your processes and be sure to be offered a fitting solution that will benefit your business today and tomorrow!
Unsere Lösungen