We are Data People
Data Intelligence Solutions

Data is the key to achieving the goals of your organization. CONET supports you in getting the most out of your data. We advise you strategically and technically and develop sustainable and innovative data solutions. Join us in seizing the opportunities of the digital future.
Quick Start:
We are Data People
Following this motto, we generate real added value from your data and provide the information where it is needed: to the people. When designing and implementing our data intelligence models, we always focus on the end user.
The CONET group of companies combines process know-how with diverse technology expertise and a wealth of project experience. Benefit from our cross-section teams. We pool impulses, ideas and project examples from a wide variety of sectors in order to find the right solution for you.
Integrated Data Intelligence by CONET
The intelligent use of your data requires an effective cycle in which the data is collected, analyzed and finally interpreted and visualized. CONET as your project partner ensures that all elements of the cycle seamlessly interact. In the end, you will gain reliable insights for your strategic and operational business.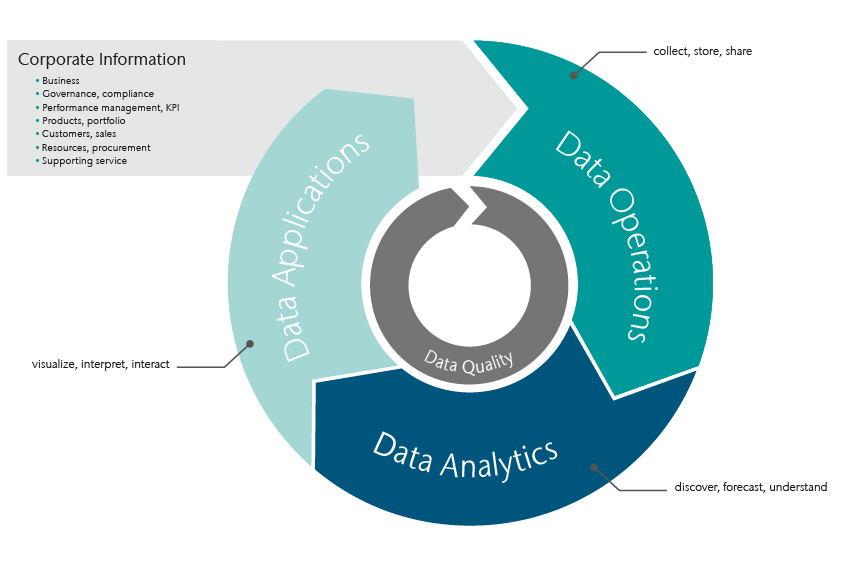 The CONET data cycle: From the beginning, data must be collected and distributed efficiently in order to obtain meaningful insights.
What is Data Intelligence?
Your organization holds large quantities of data from different sources and processes that you want to transform into information such as metrics, product values, or customer insights. Every single piece of information can become a decisive driver of success for your organization. While Business Intelligence mainly focuses on controlling, data intelligence uses the data itself and identifies valuable potential through appropriate analytic processes.
Contact us
CONET offers you individual consulting, from a free and non-binding first discussion as well as one-day workshops for demonstration and initial situation analysis to the complete data intelligence project.
Feel free to contact our experts for questions about data intelligence. The initial consultation is not binding and free of charge.
Related Solutions