SAP Extended Warehouse Management / SAP EWM

With SAP Extended Warehouse Management you create the ideal basis for efficient storage processes, thus creating a reliable supply chain.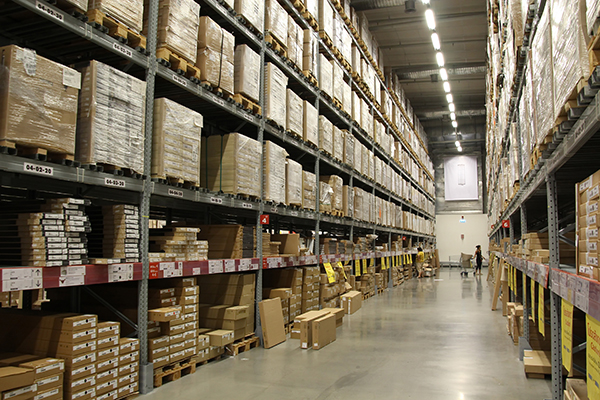 Constantly and fast changing market conditions pose new challenges for enterprises. Consistent, flexible and transparent processes along the complete supply chain are the innovators for a sustainable and reliable logistic.
The challenges, especially in the field of storage administration, are to create an optimum balance between the reliability of supply on the one hand and minimum stock levels on the other hand. Besides the classic processes in the incoming goods department, in the field of storage and stock, in the outgoing goods department and the inventory modern depot complexes nowadays fulfil often more functions which have to be integrated into the existing process landscape.
Our solution
With the SAP Extended Warehouse Management (SAP EWM) as a part of the new SAP Supply Chain Execution Platform (SAP SCE) CONET offers a solution that enables the comprehensive and automated mapping of warehouse processes to all companies. The SAP Warehouse Management System of the next generation distinguishes itself against the SAP LE-WM mostly by its significantly extended scope of functions and its new flexibility. Originally developed for warehouses with high capacities and complex processes, this solution is generally suitable for all kinds of warehouses due to its good scalability.
Highlights of the SAP Extended Warehouse Management (SAP EWM):
Interconnectivity with mobile end devices (scanner, tablets)
Multi-user capability
Development of simple and complex construction sets
Administration and control of subtasks and resources
Complex picking logics including wave management
Material replenishing for the production department
Logistic additional services for labelling, packaging and preservation of products
Cross-docking
Fully integrated and consistent handling unit management
Integrated material flow calculator for the control of automated warehouses
Decentralized system architecture enables the access to the warehouse functions even without a connection to the central ERP system
Realization competency
CONET will assist you as an experienced SAP partner in every phase of your EWM project. Our consultants help you to find the optimum SAP warehouse administration solution, to analyze your business processes and derive optimized processes. For this, we can rely on a proven EWM demo system environment. Our service portfolio comprises the complete planning and implementation of EWM projects. This means that apart from the project management, we also customize your system and, if necessary, we realize other individual complementing solutions for our customers. Furthermore, we assist you in the training of your warehouse personnel and take over the application support for your EWM solution after the go-live.
Related solutions