SCOUT
Successfully navigate your data waters! The new CONET Scout connects IBM Notes databases with SAP NetWeaver Enterprise Search.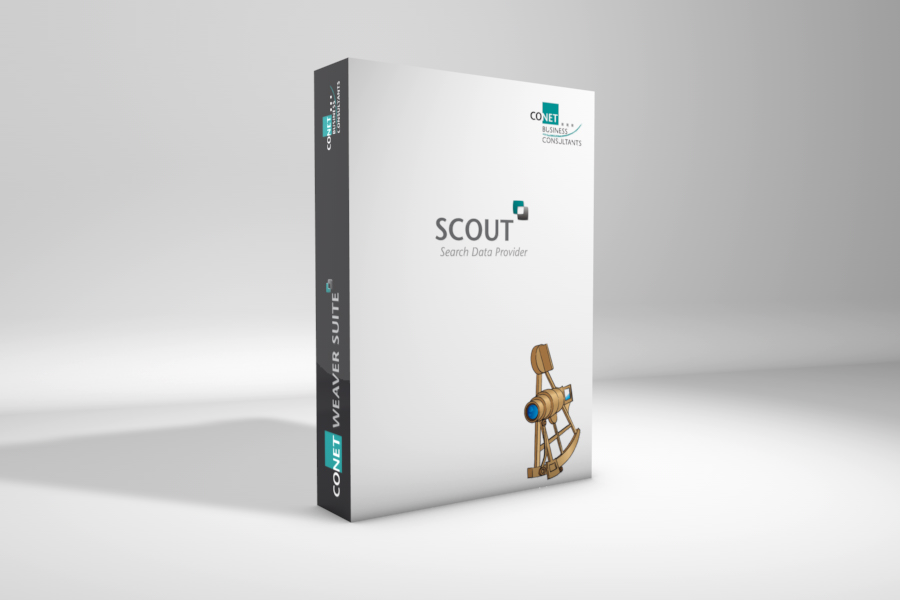 Notes databases are therefore searchable in the context of SAP NetWeaver Enterprise Search. Searches are not limited thereby to full-text searches; in addition, searches of structured data are also possible. The contents of any Notes document fields can thereby be defined as structured data. Names of the relevant attributes are freely definable in the context of SAP NetWeaver Enterprise Search naming conventions.
On the basis of SAP NetWeaver Enterprise Search, the use of SCOUT in the connected Domino systems enables not only cross-database and cross-server searches, but also makes it possible to aggregate this data in the sense of business data that is bound together and which thereby virtually forms business objects.

Finally, data from other sources that are indexed through SAP NetWeaver Enterprise Search can be correlated with data from IBM Notes.

In order for the linking of data to be able to take place across systems, the appropriate relationships have to be defined – the SCOUT configuration and administration UI supports you hereby in an easy and convenient way.
Service Highlights:
Indexing of all kinds of document fields
Indexing of attachments
Access via Notes views
Relations to other data objects (search nodes) via categories and/or "linking" connectors or "Related Search"
Convenient UI for the configuration of the databases and views to be searched
All identifiers can be defined in multiple languages
Cross-Domino-server search by definition and configuration of the appropriate SCOUT-based connectors
IT specifications:
Implementation of the Search Data Provider interface of SAP Enterprise Search
Complete consideration of Notes rights including reader fields
High-performance indexing through direct connection of SCOUT to the relevant Domino server (local access)
Supports Domino 6.x, 7.x and 8.x through the use of Apache Tomcat with direct connection to the relevant Domino server
Related Solutions