MENTOR
CONET creates added value through knowledge integration: Your knowledge – efficient, transparent and always available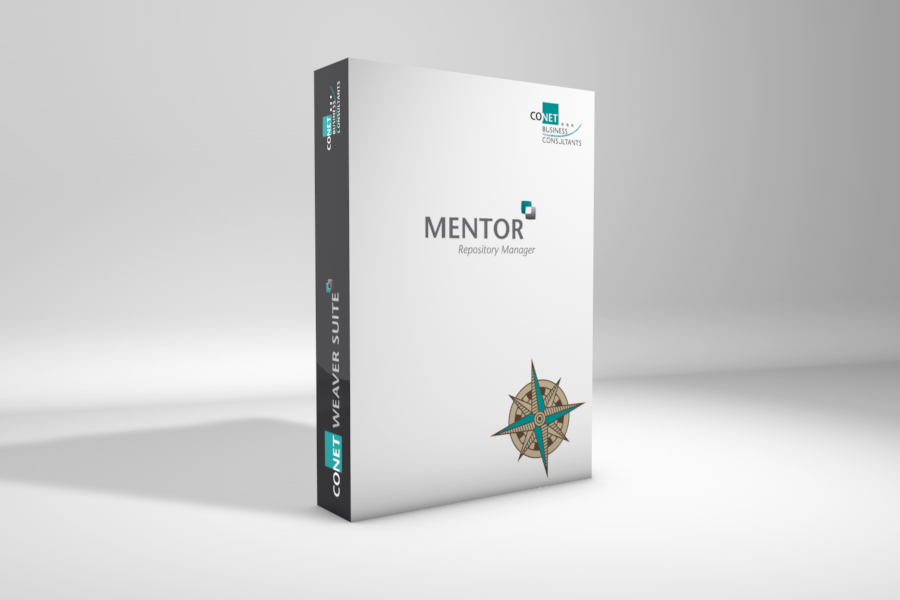 In growing companies as well as those that are large already, a massive flow of data can often lead to inefficient, involved and time-consuming working conditions: the search for information takes too long and valuable know-how is confusingly scattered across multiple databases.

The CONET Mentor can compile information that was hitherto spread out across numerous databases, necessitating the use of various applications.
Szenario:
You already have an SAP employee/company portal or you plan to introduce one soon
Your company has an infrastructure in place (e.g., based on IBM Notes) that will continue to be used in a business context

Our project experience has shown that while many customers want to implement a portal based on the new SAP NetWeaver infrastructure, they also want to be able to continue to use their already-established Domino system landscape.

CONET solves this problem with an SAP-certified repository manager for IBM Notes & Domino. We call it MENTOR.

This unique innovation enables CONET customers to integrate Domino databases into the SAP NetWeaver Portal's Knowledge Management (KM) system according to their individual needs.

MENTOR provides the data and you decide how it will be presented based on your requirements. And we're available to support you every step of the way!
Service Highlights:
Unlimited number of possible database links
Differentiation of Domino documents and attachments
Presentation of Domino categories in folders within the Knowledge Management (KM) system
Configurable application for displaying Notes documents (Web browser, Notes client)
Freely-configurable mapping of Notes database contents according to KM resource attributes
Separate administration roles for the portal and Domino
Allowance for Domino access rights concept
Use of standard authentication methods (SSO, User Mapping, SAP Ticket Verifier)
Comprehensive search options (TREX)
Scalability
Increased performance through caching

Developed on the basis of SAP-defined standard interfaces, MENTOR complies seamlessly with SAP Knowledge Management®. Thus, you can easily use portal KM services for Notes data as well. Extensive search options are available for all users spanning all repositories. KM taxonomies make it possible to combine Notes data with data from other backend systems. In addition, the taxonomies allow database and server spanning views.
Portal integration at its best: Complete integration of Notes enterprise data, accelerated standard processes and improved search functionality!
Related Solutions