(IT) Project Portfolio Management
Do we undertake the right projects at the right time? How much do we invest in which projects and what use do we achieve?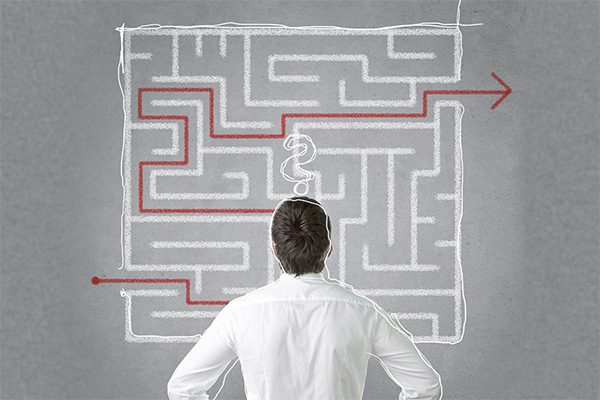 These are the main questions to pose if talking about project portfolio management.
Portfolio management gains more and more importance because organizations wishing to be successful in the long run need to subject to constant change, always adapting and excelling. These changes are being implemented by programmes and projects.
The project portfolio management helps to find the necessary balance between organizational change and "business as usual". It helps to view changes from a strategic point of view and finds answers to questions such as:
Do we start the right projects?
Do we implement these projects in the best way?
Do we get the best possible benefits from these changes?

With the portfolio management, decision-makers and responsible persons obtain a methodical support for the definition (selection and prioritising) of programmes and projects and the continuing control and supervision of portfolios. The introduction of a project portfolio management is quite a complex process and requires careful planning.
IT Project Portfolio Management in the Focus
What are we working on? How much change capacities does IT have? What do we invest in which projects and which benefits can be achieved through these projects?
Competing projects about scant resources put the issue "promised benefits", i. e. the added value which the enterprise can achieve with a certain project. The main issue is whether a project has the right to exist and not only at the point of its start but as well during the project implementation. The quantitative and qualitative benefits should be phrased and controlled during the project's progress, too.
IT portfolio management offers a profound overview about the IT project landscape and helps to identify strategy relevance, interdependencies and redundancies early on and to utilize synergy effects. More planning security through improved transparency is the main benefit for the respective organization. Furthermore, it helps to start projects at just the right time, to arrange the project portfolio optimally and to control the project implementation and programmes efficiently by constantly taking into account the day-to-day-business within the enterprise.
Our Services
Holistic view of structure, processes and methods of the project portfolio management with regard to the specific business background
Development of a project portfolio with the help of the method MoP® (Management of Portfolios)
Methodical support for the definition (selection and prioritizing of programmes and projects)
Constant control and supervision of portfolios
Organizational integration of tasks with the help of the organizational integration of portfolio programme- and project management P3O® (portfolio, programme and project office)
Related Solutions