CONET PTT Controller (Enhanced)
The CONET PTT Controller extends standard Desktop Phones to a full equipped Dispatcher Agent workplace.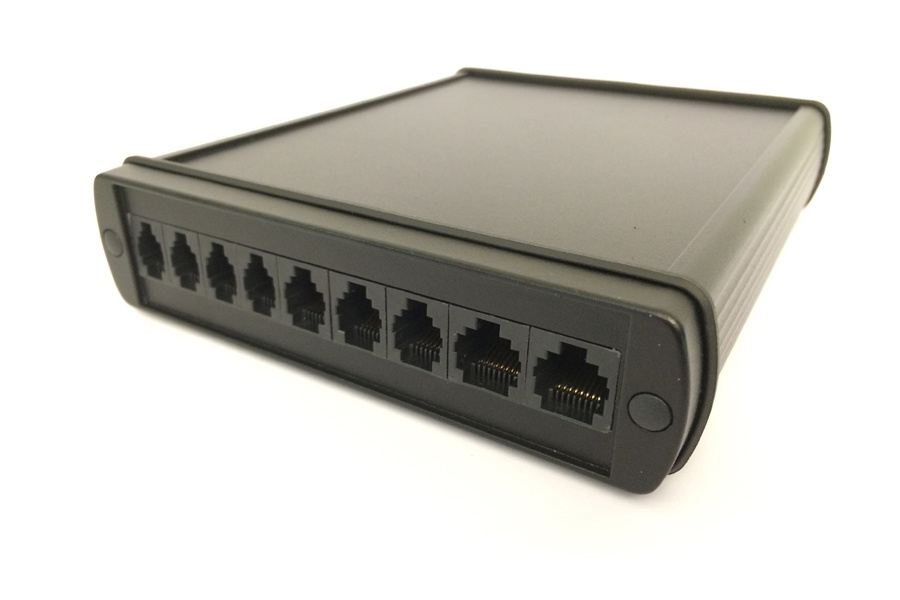 The CONET PTT Controller is designed to enhance phones to support Push-To-Talk (PTT) communication by adapting PTT hand- and headset, footswitch and microphone. It can be connected to any phone with a common analog handset and headset.
The CONET PTT Controller provides many additional features such as playback of additional calling signals or recording audio streams. The device can also be used for radio broadcasting, combined with the usage of a phone or standalone.
Feature Overview:
Connectors for multiple separate PTT buttons, e.g. for handset, headset, footswitch and gooseneck microphone
Connector for a second headset (e.g. for trainer/trainee communications)
Connector for a separate gooseneck microphone
Connectors for up to 4 loudspeakers or other devices:
- 1x monitoring call
- 3x individual configurable outputs
- 4x optical voice activity indicators (Voice Activity Detection / VAD)
Three N/C or N/O contacts for connecting audio or visual signals
Line-In/Line-Out
Six generic input and eight generic output slots (e.g. for status display of connected systems / signalling via HTTP)
Routing of audio signals to loudspeakers, handset and headsets using VoIP
Streaming microphone signal, for recording, radio broadcasting, etc.
Unicast and multicast support
optional extension via USB (e.g. for connecting 3G)
Configuration via web-browser
Push To Talk signaling via
- HTTP Interface
- SIP Signaling
- DTMF (RFC 2833)
PoE powered 15,4 W (803.af)
Dimensions:
Functionality Chart: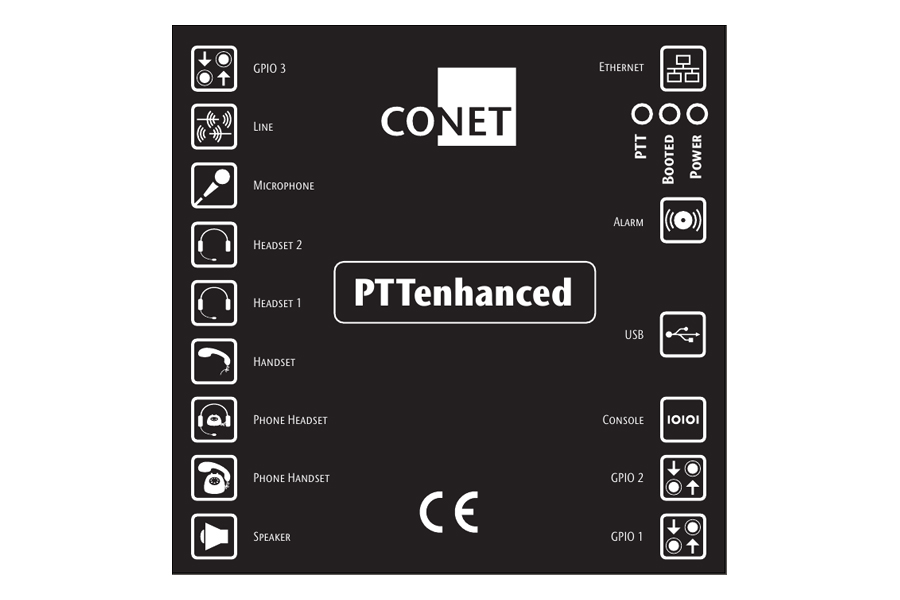 Connectors:
Handset and PTT
Headset and PTT
Secondary Headset and PTT
Microphone and PTT
General Purpose IOs (for PTT, LEDs etc.)
Generic input and output slots
Line-In/Line-Out
Handset phone
Headset phone
Loudspeaker 1,2,3 & 4
Alarm 1,2 & 3
USB (for optional extension, e.g. for 3G)
Serial (Maintenance)
Ethernet
Administration: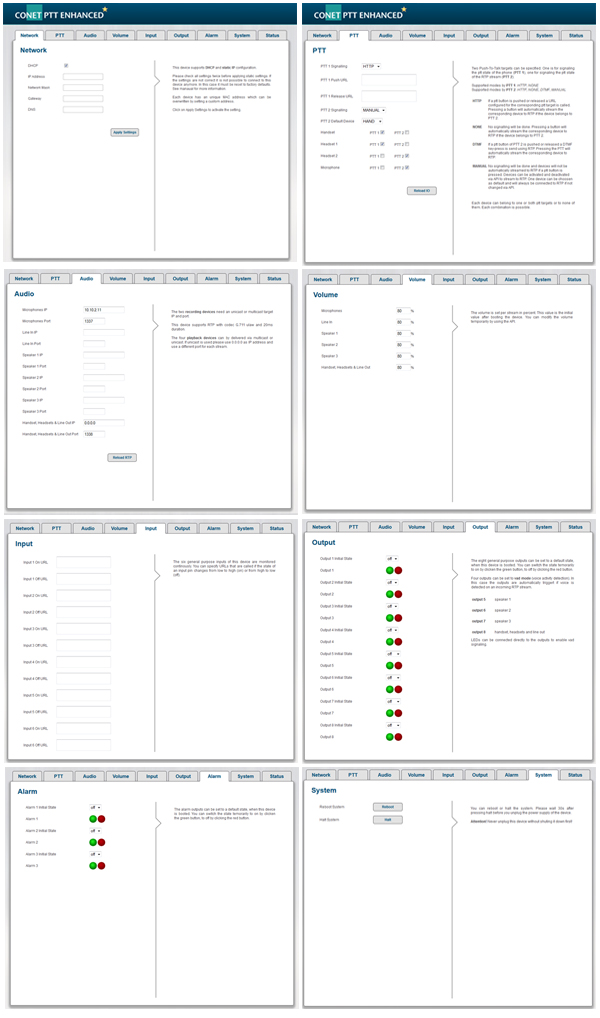 Downloads
Related Solutions
Get in touch!