CONET Mobile Radio Connector
The CONET Mobile Radio Connector offers a platform-independent way of connecting radio devices with IP-based communication networks.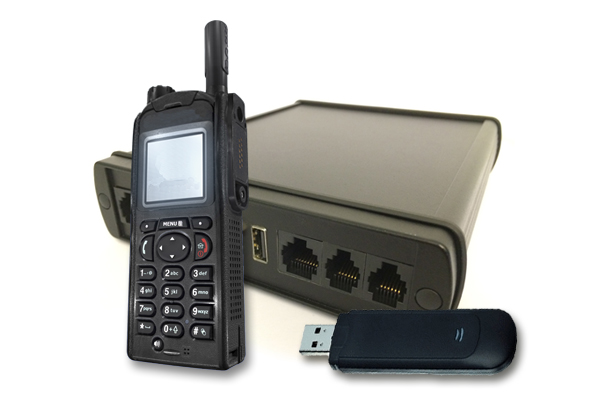 The Mobile Radio Connector is a small-sized, robust and cost efficient way to connect radios with VoIP based communication systems.

It can be installed in small environments or vehicles. Moreover, it offers mobile usage like backpack applications for action forces.
Feature Overview:
Connectors for two independent radio devices
Support for analogue radios, PMR and TETRA radio (PEI)
Three N/C or N/O contacts for connecting audio or visual alarms
Support for unicast and multicast
Configuration via Web browser
Push To Talk signalling via
- HTTP Interface
- DTMF (RFC 2833)
PoE powered 15,4 W (803.af)
Dimensions:
Functionality Chart: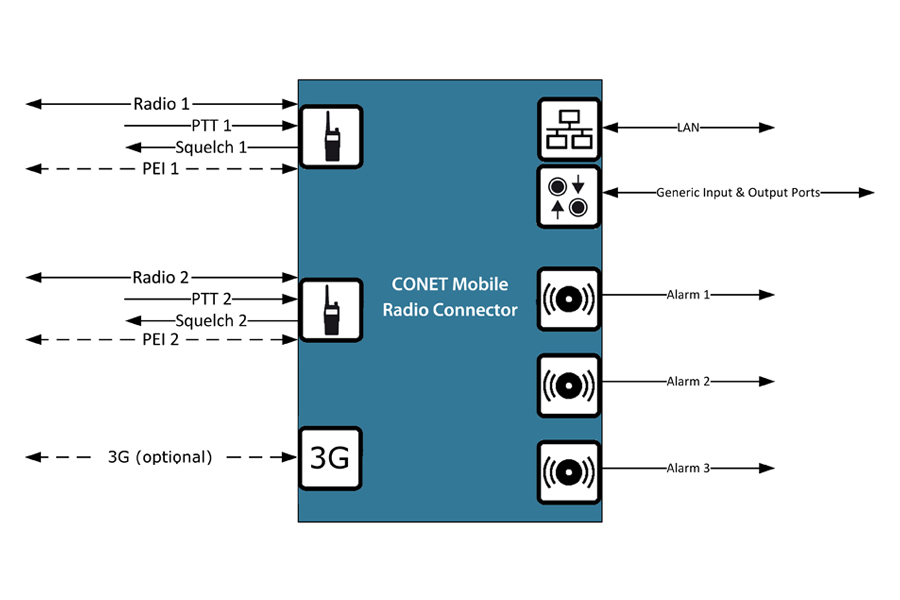 Connectors:
RJ 45 per radio port
- Tx
- Rx
- PTT
- Squelch
Impedance 600 Ω, 1,4V at 0 db/m
PTT Mode (electrical)
- Relay
- Ground bypass (RX GND to TX GND)
Squelch
- Voice Activity Detection (VAD)
- 12/24 V Signal
Serial port per radio port
Alarm 1,2 & 3
General purpose IOs
Line-In/Line-Out
USB (for optional extension, e.g., for 3G)
Serial (maintenance)
Ethernet
Downloads
Related Solutions:
Get in Touch!