Mobile Commander App Enables Direct Communication between Smartphones, TETRA and Dispatchers

New state-of-the-art app offers push-to-talk functionality for facilitating a fast and safe information exchange across diverse technology platforms and devices

Hennef, November 10th, 2016. Direct, fast and reliable communication between all participants is paramount in any critical communication scenario. While more and more public and private safety organizations are using TETRA and other digital radio technology to communicate, many other parties involved have so far been cut off from a direct communication with these digital radio circuits.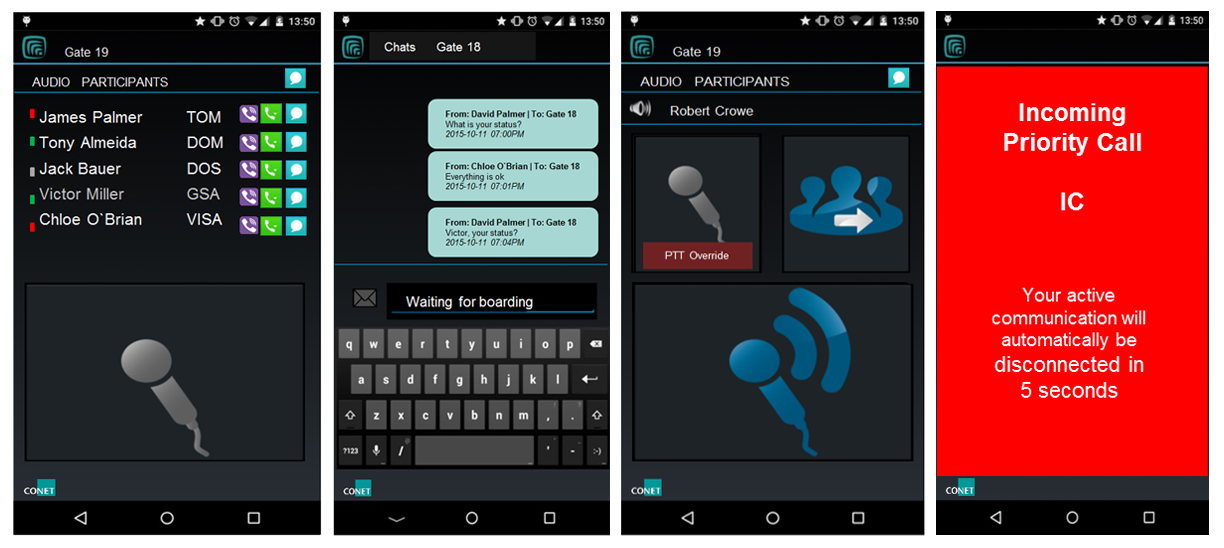 CONET UCRS Mobile Commander App Screens
The easiest way to establish fully integrated communication is to use the most commonly used and user-friendly devices: smartphones. The new Mobile Commander App offered by critical communication specialists CONET bridges the gap between devices and technology by offering fully secure push-to-talk functionality for smart devices via the LTE network.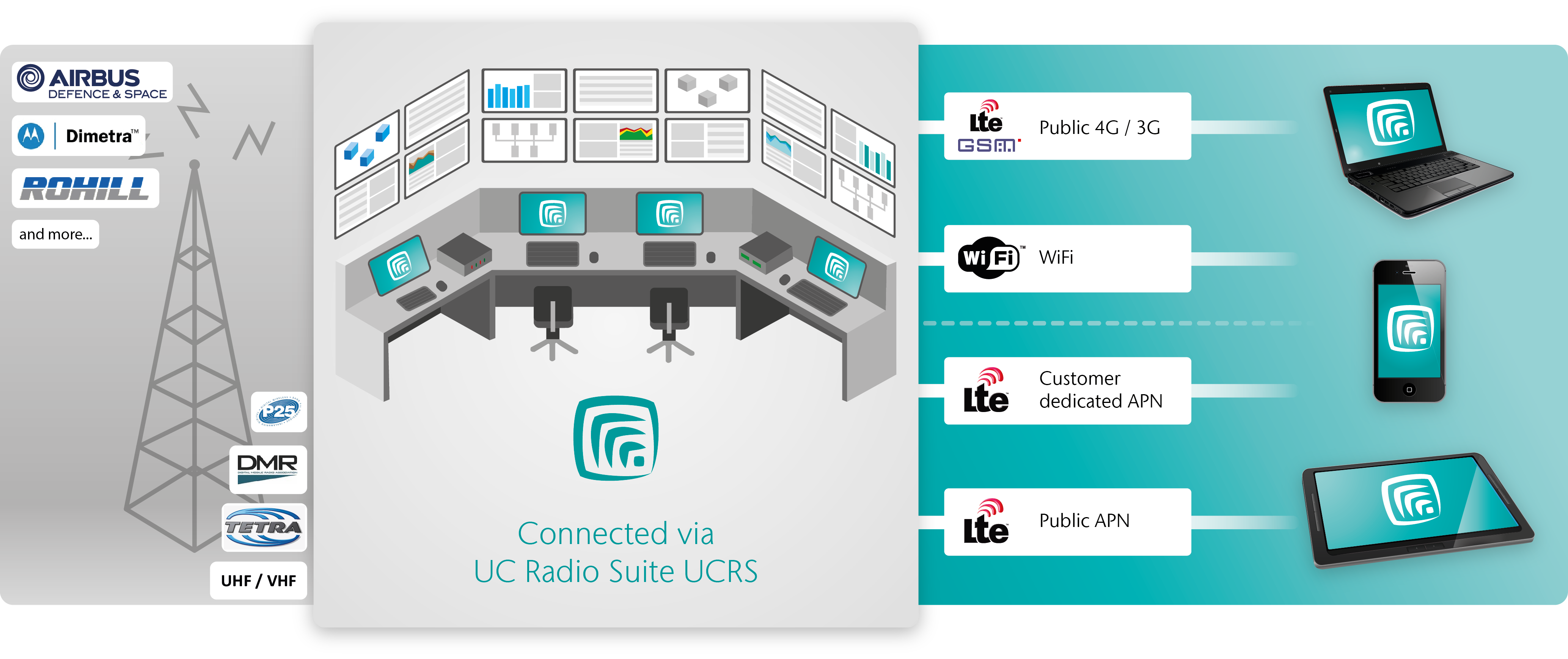 The Mobile Commander application is a supplementary module of CONET's well-established Unified Communications Radio Suite (UCRS). It supports single as well as group calls, messaging and, if applicable and permitted, also geo location services with DMR, P25, UHF/VHF as well as major TETRA networks such as Airbus, Motorola and Rohill, with many more infrastructure platforms to follow soon. Integration into existing infrastructures and processes is comfortably and easily achieved without any need for additional tools or programming.
Mobile Commander App Core Functionality:
PTT functionality via smartphone
Group and single calls
Direct calls
Emergency calls
Status messages
Short data service / SDS
Location services
Usable via LTE and WiFi
Parallel use of TETRA voice and messaging as well as other data applications on the device.
Related Solutions
About CONET
"Success. Our passion." CONET has been a reliable and highly competent IT partner for SAP, Infrastructure, Communications, Software and Consulting with the focus on Cyber Security, Cloud, Mobility and Big Data since 1987. According to the latest surveys by leading German IT publication Computerwoche, CONET ranks among the best medium-sized German IT systems and consulting companies. Customers from industry and commerce, the public as well as defense and security sectors alike value CONET's commitment to quality and success. CONET product solutions for Critical Control Room Communications, Collaboration and Business Process Management are in use worldwide. CONET currently employs more than 700 business and IT specialists at ten locations throughout Germany and Austria.
Please direct any enquiries to:

CONET Technologies Holding GmbH
Simon Vieth, Press Officer
Humperdinckstraße 1
53773 Hennef
Germany
Phone: +49 2242 939-246
Fax: +49 2242 939-333
E-mail: presse@conet.de