Control Room Communications in Vienna
In December, CONET presents its UC Radio Suite at one of Europe's leading conferences and trade shows for efficient technology and infrastructure in command and control communications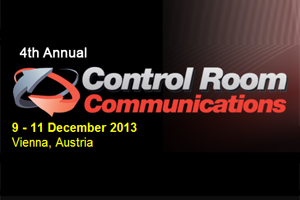 In the organizers' own words: "Building on the success of its esteemed portfolio of Critical Communications conferences, IIR again offers the leading Control Room Communications event, offering vital insights into the operational and technical issues associated with effective Command and Control planning. The event is designed to meet the needs and interests of control room professionals from across public safety, as well as private sector, transport, aerospace and utilities."
CONET Solutions and Vienna-based CONET Communications present the CONET UC Radio Suite
With CONET's UC Radio Suite, any command center can achieve its own individual needs. The system maps existing processes of the most diverse communication types, for example alerting groups with the highest priority, into a simple view, thus guaranteeing constant availability:
Direct coupling of all communication channels
Analog and digital radio connection
Direct interconnection of radio and telephone users
Supervision of any number of conferences
User-oriented interface, flexible operation and easy administration
Proper usability even in cases of crisis
Expandability by other information technology solutions
Seemless integration into existing infrastructures and processes
Public address, surveillance and command systems integration
Proven Internet Protocol (IP) as its base technology
Mobile Mission Dispatcher based on tablet technology
Come and visit us in Vienna!
Event Homepage