CallCenterWorld 2012 with Innovation and Inspiration Days
CONET presents its Solutions and Products all around IP Telephony and Contact Center at the 14. International Congress for Call Center Management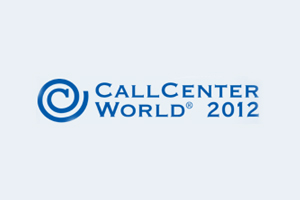 The 13. CallCenterWorld 2011 registered a new visitor record . A goal that the organizer has also set himself for 2012.
Besides the trade fair, the program will also be extended by special events and general program in 2012 at the Estrel Convention Center Berlin.
On the 27th of February, an innovation day is planned, the trade fair takes place from February 28 to March 1, which is accompanied by the congress on February 27 to 28 as well as the final inspiration day on March 1.

CONET at CallCenterWorld 2012
CONET Solutions GmbH will be traditionally represented again with is communications solutions in the field of IP telephony and contact center management.
The focus are the product lines CONET IP Phone Suite and CONET Contact Center Suite, which are based on Cisco technology and make advantages of classic telephony in the IP field possible. The efficient call management ensures that service center deserve their name.
Unsere Lösungen