About SAP HCM

SAP HCM provides an integrated human resource management for the support of strategic and operational tasks of your HR department.

What is SAP HCM?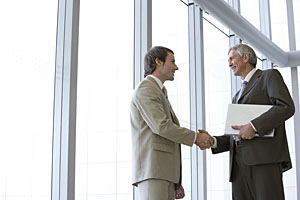 SAP HCM is a comprehensive, integrated human resources management solution that delivers unmatched global capability for the depiction of hierarchical structures of a company and its contained relations (talent management).

SAP HCM consists of the following components:
Organization, HR and establishment plan mangement (SAP HCM - OM, PA, PM)
E-recruiting, time management, payroll accounting and development (SAP HCM – ER, PT, PY, PD)
Travel Management considering current legal regulations
Central information and self-services (Portal ESS/MSS)
SAP HCM and CONET
In a complex SAP software infrastructure, we know all components of the SAP HCM module and are always state-of-the art. According to our integrated approach, we offer our entire portfolio from a single source. We also adapt SAP HCM to your specific needs, implement, train your employees and give you technical support. Furthermore, we can assist you with smaller projects such as release changes, optimization of SAP solutions or the integration of current enhancement packages.
Related Solutions