IP Communication Solutions

Voice over IP enables an extensive integration for bringing together data, voice and video in one network, making VoIP the perfect choice and the only one capable of delivering unified communications that are true to the word.

In addition to the purely technical implementation, aspects like process integration and optimization, security as well as ongoing support in operations and development are essential for tapping the full potential of IP solutions – especially since IP telephony is often not being able to provide many established and cherished functions of traditional telephony, at least not in its basic, out-of-the-box versions.
IP Phone Solutions by CONET offer:
Technical design, ROI analysis, evaluation of technical components
Integration into existing infrastructures and technical roll-out
Process modelling, implementation and optimization
IT security concepts, protection against eavesdropping attacks and security audits
Supplementary solutions for special functional requirements
Training, maintenance and operational support
Care for something more than just making a call? With CONET IP Phone Suite!
As Cisco Technology Developer Partner, we expand IP telephony solutions with our own certified products and modules.
The CONET IP Phone Suite succeeds in replicating all the well-known basic functions of classic telephony while taking advantage of the economical benefits and technical possibilities of IP-based communications.
Comfortable XML-based application modules for executive secretaries' offices, pickup groups, phone blocking, call waiting and caller IDs offer real and tangible added values for any IP -based communications infrastructure.
The IP Phone Suite is already in use in Europe as a standard enterprise product on more than ten thousand ports. It supports cluster functionality and, thanks to automatic bandwidth optimization and intelligent caching, is highly flexible and scalable.
Raise the level of acceptance for IP-based telephone
Reduce frictional losses in the introduction of VoIP
Extend your IP telephony with tried and tested functions
Improve user friendliness and availability
In the improbable case that our add-on modules do not offer the special services you expect and need from your IP infrastructure, we do, of course, also develop individual solutions according to your individual requirements.
The basic modules of the CONET IP Phone Suite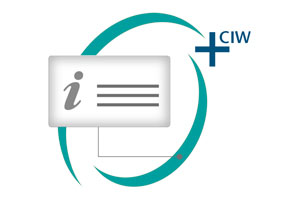 Caller Identification Window
Utilize the information in your CRM system. The caller identification window searches for globally definable information when a call comes in – for example, current projects involving the party calling – in a contact directory (over LDAP for instance) and shows this on your phone display. Since the search takes place by way of standard mechanisms an entry can be found and displayed in less than two seconds.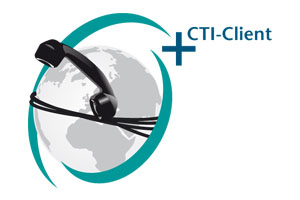 CTI-Client
The link between classic IT and the world of telephony is CTI (Computer Telephony Integration). With the CONET CTI-Client you can comfortably manage your Cisco IP phone from your workstation. Control of calls, call lists and contact data in directories is entirely web based. The application runs with any popular web browser. A special client installation or a complex configuration of client software is unnecessary.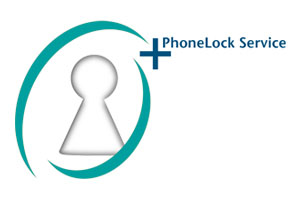 PhoneLock Service
The CONET PhoneLock Service is just the right application when it comes to preventing unauthorized individuals from making calls with Cisco IP phones. The phones are locked or unlocked by entering a PIN code. It is not necessary to enter the code anew for every call. Emergency calls and other predefined numbers, the switchboard, for example, can be exempted from locking.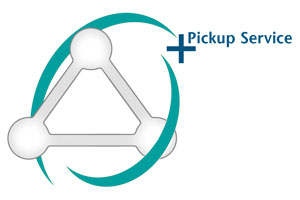 Pickup Service
The answering and monitoring of phones in so-called pickup groups – logical groupings of multiple telephone subscribers who are informed acoustically and visually regarding all incoming calls within their group – is a valued function of classic telephony. The CONET Pickup Service makes this available to IP telephony as well.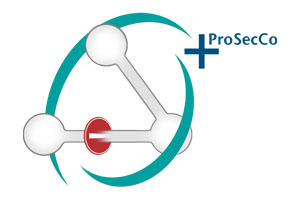 ProSecCo Service
Does the boss have to constantly look at his phone display to see whether he wants to answer a call or let his secretary do so? Can't he simply take the important calls and automatically transfer the others to his secretary? The Professional Secretariat Communication Service (CONET ProSecCo Service) takes this situation into account, allowing the boss or his secretary to activate call forwarding.

SecondCall Service
With the CONET SecondCall Service you can determine how many callers can get through to you at any one time. In a normal situation, these settings are uniformly defined in the central telephone exchange. This may mean that only one call can be handled or that call waiting is available. Whatever the case, though, the individual user is bound by the specifications of the telephone exchange. But with the CONET SecondCall Service, the user can control all his calls himself.

Optional expansion modules of the CONET IP Phone Suite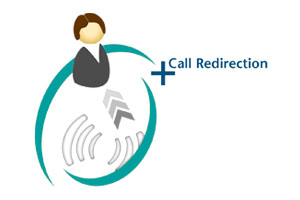 Call Redirection Service
When the premises have to be vacated on short notice, substitution policies don't work out or there are certain times when no one is available on site, the CONET Call Redirection Service provides valuable assistance by redirecting incoming calls to a central hotline or other destination. With this service, static call redirection for predefined phone numbers can be set or cancelled for calls from a fixed line or mobile network to any desired destination.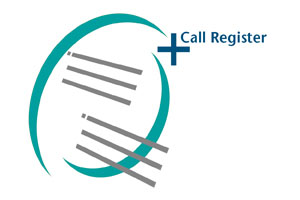 Call Register Service
The CONET Call Register Service extends the functions of modern Cisco IP communication with easy-to-read call lists for missed and received calls as well as for calls placed. A user can view his entire communication history in a journal and thereby optimize his work processes. Calls can be individually sorted by time and frequency, allowing the user to find important calls quickly.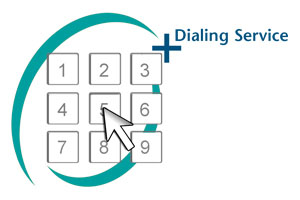 Dialing Service
In most organizations of today, phone numbers are stored in a central address book or the CRM system. Normally these have to be read and then dialled manually, inviting mistakes. The CONET Dialing Service makes it possible to place calls directly from within applications. Through an entry or an icon in the toolbar, for example, in Notes or the Outlook address book, calling and hanging up can be accomplished by simple mouse click.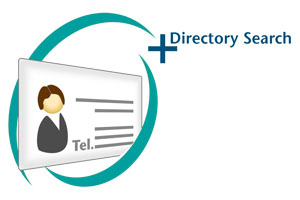 Directory Search Service
The CONET Directory Search Service allows for convenient searches of business contacts according to a number of variables such as first name, last name or phone number in any directories you choose right over the Cisco IP telephone. Laboriously combing through files on different systems can be done away with. Even employees at workstations without access to a computer can find contacts quickly and place calls to them.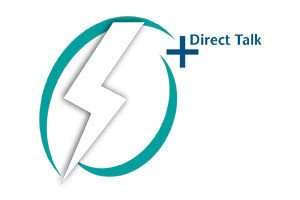 Direct Talk Service
In emergency situations or other cases of urgency, it is vital to be able to get in touch with a specific contact person by phone at once. With the CONET Direct Talk Service you get to your destination faster. The push of a button allows you to override the target person's current call; depending upon priority either immediately or else by triggering a countdown function on the display that shows when that call is going to be disconnected.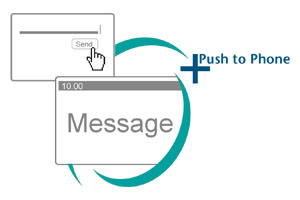 Push to Phone Service
Time and again there is important news that has to reach all or most employees as fast as possible. Sending the news by e-mail generally takes care of this; but how do you reach employees who don't have computers at their workstations or who have them but rarely use them. But as a rule, everyone has access to a telephone. With the CONET Push to Phone Service the latest news can be easily entered via a web frontend and sent directly to Cisco IP phones.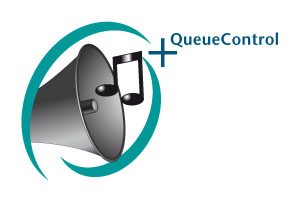 QueueControl Service
Would you like to be able to control companywide or site-specific recorded phone messages without having to set up a costly call center? The CONET QueueControl Service, based on the Cisco Unity Express System, offers special services for news and greeting messages to help improve customer service and to expand communications possibilities for employees.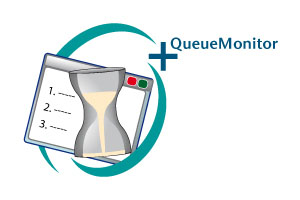 QueueMonitor Service
The CONET QueueMonitor Service displays information on callers waiting in the cue together with details on how long the callers are already waiting in line on pre-defined agent phones. The agent is thus given the opportunity to actively change the order of callers or decide to accept the calls and to use this real-time information on cue and callers to easily set in motion the respective actions to increase availability.

Related Solutions
Technologies